Are you looking for Adobe Flash Player alternatives? Here is the list of 14 Adobe Flash Player Alternatives
List of Top 14 Adobe Flash Player Alternatives
The top 14 Adobe Flash Player substitutes for streaming music, and video are listed below. For the same objective, there are many distinct types of software available. Read the entire section to learn what to use in place of Adobe Flash Player without further ado. You should select a piece of software that serves the goal of your usage because each of the programs discussed here excels at one or more features.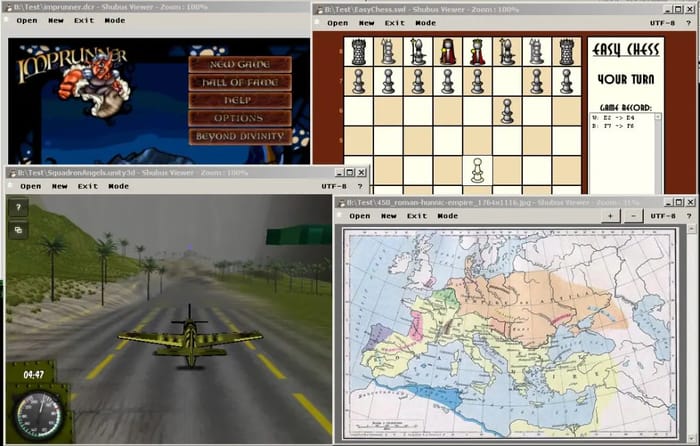 Shubus Viewer is the first option on our list of the top flash player substitutes. This Windows 10 flash player substitute is a little piece of utility software. Almost all types of flash material may be viewed with the aid of this programme. HTML pages, images, movies, animations, and many more fall under this category.
An SWF file may be edited in addition to being viewed. This programme also supports files in the DCR and Unity3D formats. The primary factor that makes this programme the greatest Adobe Flash Player alternative is that it supports all file types and makes it incredibly simple to view and modify them.
See below for a list of Shubus Viewer's advantages and disadvantages for additional detail.
Pros
plays games in both flash and Unity3D
Simple to use
most high-end and low-end devices are compatible
Cons
unsuccessful working
outmoded user interface
No consistent updates

Next on the list of the top Flash Player alternatives Standard software for playing SWF files on your PC is SuperNova Player. You may play your favorite games and other stuff on your favored websites with the aid of this Flash player Chrome alternative. SuperNova Player launches the SWF files on browsers as a standalone player.
The performance of this program will be the same regardless of where it is utilized online. When running this program on the Google Chrome browser, an extension is also available. SuperNova Player is in our list of the top Adobe Flash Player replacements for 2023 as a result of all these benefits that the user receives when using it.
See below for a more thorough list of SuperNova Player's benefits and drawbacks.
Pros
standalone application for reliability
easy to use interface
Playing SMF files
It supports more games and more Drawbacks
Cons
Occasionally incompatible with browsers
No consistent updates

CheerpX might be a terrific choice for you if you're looking for the finest free alternatives to Adobe Flash Player. The user may run flash content with complete compatibility thanks to CheerpX for Flash. With this programme, people may browse and edit HTML5 files simultaneously.
All of the popular web browsers that are accessible online support CheerpX for Flash. No third party may access the user's personal information because it is all protected and secure with this program.
Check out the benefits and drawbacks of CheerpX listed below for more details.
Pros
Compliant API
Enhanced Security compared to Others
compatibility with the majority of browsers
Cons
unsuitable for some video games
might not run in some browsers
may occasionally fail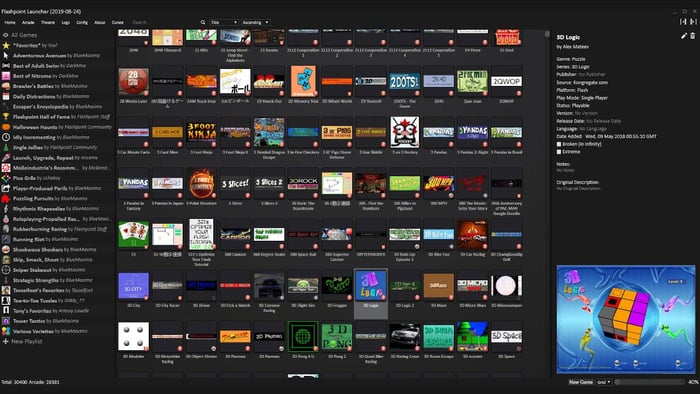 BlueMaxima's Flashpoint is the next entry on our list of the top alternatives to Adobe Flash Player for Chrome and other browsers. It is a special type of flash player with extra tools for archiving and preserving online flash games. This feature of BlueMaxima's Flashpoint makes sure that the data kept there is secure for a long time and does not get lost.
The open-source Flashpoint project by BlueMaxima was introduced in 2018 and is available to all users. The program is user-friendly while using BlueMaxima's Flashpoint since it works with all varieties of web-based media.
Check out the benefits and drawbacks of Flashpoint below to learn more:
Pros
with the majority of browsers
Compliant API
Easy to utilize Drawbacks
Cons
Several browsers might not be able to execute it.
unable to run some games
Ruffle, the next piece of software on our list of alternatives to Adobe Flash Player for Windows, Mac, and Linux, has the potential to be a first-rate replacement. Users find it simple to utilize this program because it is compatible with all popular operating systems. Additionally, the program runs well on browsers like Microsoft Edge and Google Chrome.
It's important to note that the Ruffle program functions as an emulator for Adobe flash file types, not really a flash player. Due to its use of the Rust programming language and availability as both a web and desktop client, the software is still regarded as the best alternative to Adobe Flash Player in 2023.
You should read the following advantages and downsides of Ruffle in order to learn more about it:
Pros
updating software often
excellent flash emulator
executes SMF files
Simple user interface
Cons
Some websites might not be compatible with it
No ongoing assistance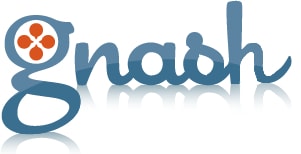 Gnash is next on our list of the top alternatives to Adobe Flash Player. It focuses on strong media for flash multimedia files and is a GNU Flash movie player. The creators of this program have expanded their capabilities to include audio and video material.
On machines running all popular operating systems, Gnash operates without any hiccups during use. The software's plugins may also be added to several of the popular web browsers, including Microsoft Edge.
For a better understanding, let's look at Gnash's advantages and disadvantages:
Pros
Download and installation are free
open-source design
Simple UI Simple to use Drawbacks
Cons
unable to work with some websites
No changes to the UI
not compatible with ActionScript files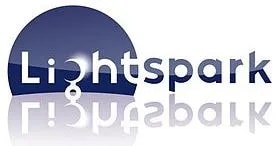 Another excellent alternative to Adobe Flash Player for Chrome, Firefox, and other contemporary web browsers is Lightspark. This LGPL (GNU Lesser General Public License) version 3 compliant alternative to Adobe Flash Player is open-source and totally free.
The most widely used operating systems, Windows and Linux, are entirely compatible with Lightspark, making it simple for anyone to obtain this free programme. This software's plugin was created using the C and C++ programming languages and is compatible with all of the main web browsers.
For further information, see the advantages and drawbacks of Lightspark listed below.
Pros
Free, open-source software download
permitted alterations
Simple working arrangement Drawbacks
Cons
Flash API is not functioning well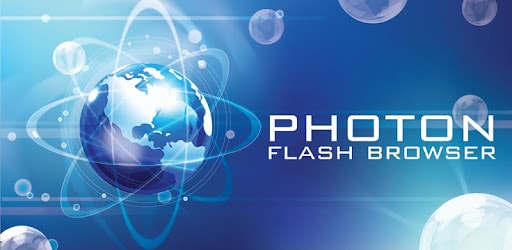 Another well-liked substitute for Adobe Flash Player for Windows PC and Android smartphone users is Photon Flash Player and Browser. Online videos may be streamed using Photon Flash Player and Browser, which also support built-in plugins.
Users may run any sort of flash material on this programme and across all platforms via a web browser. This software was created by Appsverse, Inc. The programme is readily usable on a mobile phone because it is also compatible with the Android operating system.
The advantages and disadvantages of Photon Flash Player are listed below to aid with your decision-making:
Pros
also functions as a browser
No requirement to set up a stand-alone player
suitable for flash games
apps are run
Cons
possible issues with Android and Windows mobile devices
unable to work with some devices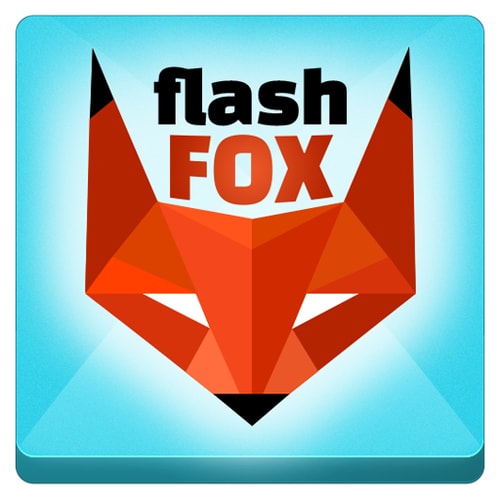 Due to its outstanding interoperability with both Windows and Mac operating systems, the programme also makes a fantastic substitute for Adobe Flash Player for PC. Any type of flash material may be flawlessly run on this programme with ease.
The user may access all the capabilities of a web browser, including current tabs, bookmarks, previous history, and many more, via the FlashFox Flash browser. The software comes with a built-in flash player that enables users to use it with any kind of flash content.
For further details, see the whole FlashFox browser pros and drawbacks list below:
Pros
Also functions as a browser
No requirement to set up a stand-alone player
Suitable for flash games
Apps are run
Working smoothly
Cons
Ads might be present.
Maybe unexpected crashes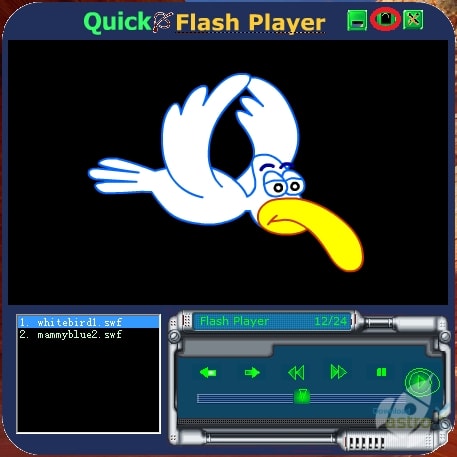 On our list of the top Adobe Flash alternatives for 2023, Quick Flash Player comes in second. The free software that replaces Flash Player is accessible to all users, works with all the main operating systems, and is simple to use.
One of the key reasons this programme is regarded as one of the finest Adobe Flash Player alternatives is its ability to run all forms of flash material. The software's interface is exceptionally user-friendly, making it simple for users to use and comprehend.
For a better understanding, consider Quick Flash Player's benefits and drawbacks:
Pros
Simple to use
Compatible with a variety of applications and flash games
Cons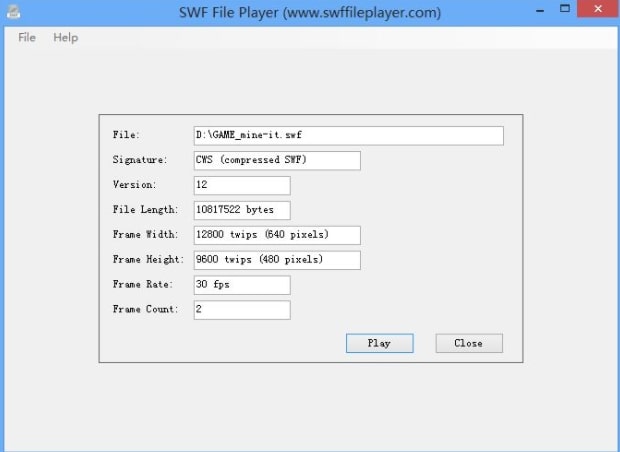 Another great free alternative to Adobe Flash Player is SWF File Player. It can simply & rapidly open SWF (Shockwave Flash) files and then read the metadata tags from the header of the file. Furthermore, this software may automatically adjust or resize the application window in order to suit the SWF content.
This amazing Adobe Flash Player replacement is 100% free software that you may use for free. It is a really plain and easy-to-use tool. In addition to this, this programme is very compatible with all Shockwave Files. This programme is necessary since the Internet has numerous separate websites that require SWF files for vector material.
The below-provided benefits and downsides of SWF File Player will enable you to acquire a better knowledge of the performance of the tool:
Pros
Runs SWF files smoothly
Compatible with a lot of browsers
Allows you to play flash games
Cons
No user support
No consistent updates

OpenSilver is another top Adobe Flash Player replacement. It is a contemporary, plugin-free, and open-source programme. This open-source software leverages WebAssembly and Microsoft Blazor to operate on multiple web browsers without any difficulties. With the powerful C#, .Net, and XAML, the user may quickly receive all that is necessary to run SWF files on Windows PC.
Without a shadow of a doubt, OpenSilver is the greatest and most strongly recommended alternative to Adobe Flash Player. The programme may be installed on any Windows OS version with Visual Studio 2019 16.8 or above.
The below offered OpenSilver benefits and drawbacks will guide you further:
Pros
Compatible with flash and other content
Cross-platform basis
Easy-to-use UI
An open-source code base
Cons
No ongoing assistance
Incompatible with Windows 11
Last but not least in our list of top flash player alternatives is Lunaspace. Lunaspace may be utilized within the browser without having a flash player in order to run flash material on the Web. It has more than 20 million users throughout the world across numerous platforms Android, iPhone, and macOS.
It is accessible as a specialized program that enables users to play flash videos online. However, it has very limited functionality offered when compared to the other adobe flash player replacement programs.
We hope that the below benefits and drawbacks of Lunaspace will help you to make an educated decision relating to the tool:
Pros
A standalone app that supports flash content
Play games and flash applications and videos
Cons
No consistent updates
Incompatible at times
May fail to execute some flash files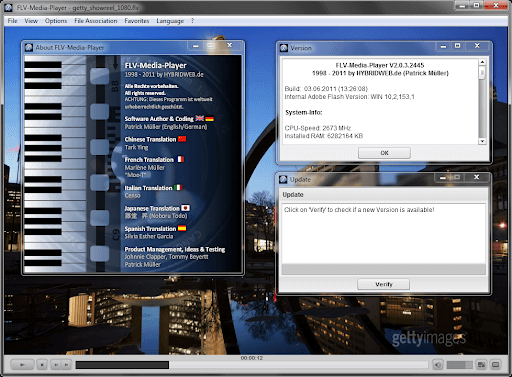 Finally, let us discuss about FLV Media Player. It is among the finest programmes to play FLV (flash) videos without a browser. What makes it an excellent Adobe Flash Player replacement is ease-of-use, features such as grouping of movies in playlists, playback management, and screen capturing.
However, like every other tool like Flash Player, it has certain benefits and downsides that you should evaluate before downloading it.
Pros
Compact and resource-friendly
Beginner-friendly interface
Support for playlists
Numerous beneficial features, like Windows CMD compatibility and stepless scaling, etc.
Cons
Alittle trouble playing videos online.